Band Bios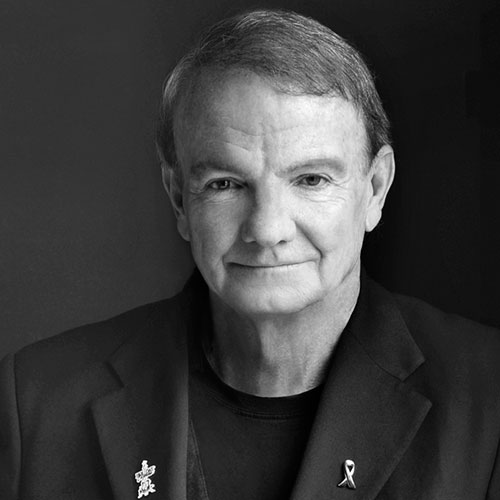 Tim McLoone
keyboards, vocals
VIEW BIO
Tim McLoone's entertainment career has spanned several genres, including a three-year stint as musical director of the Rockeller Center tree lighting on NBC-TV as well as his "On the Run" interviews during the Emmy Award-winning New York City Marathon TV coverage. The 2003 highlght with Tim's running the final 16 miles with P. Diddy!
As to the reason for the band's success? Tim McLoone states simply: "We love to work together and our audiences know it."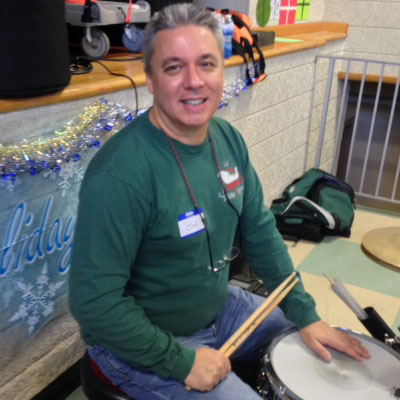 Bob Boyd is a member of AFM and PAS. A professional drummer for over 30 years, he is creative, versatile and experienced in all styles. Bob has enjoyed extensive study with renowned drummer Bernard Purdie. His career has included over 100 recordings, appearances on both television and radio, and has included live performances randing from small clubs to arenas. Bob also leads his own Jazz group, and is a drum instructor at Monmouth University. For 11 years, he has been playing with Holiday Express, a charitable organization featuring professional musicians who, during the months of November and December, perform at over 50 shows at children's hospitals, shelters, and developmental centers.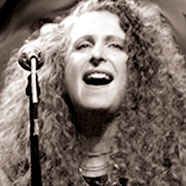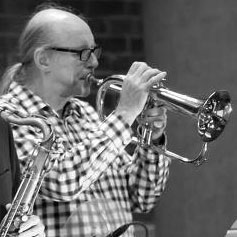 Michael Gribbroek
trumpet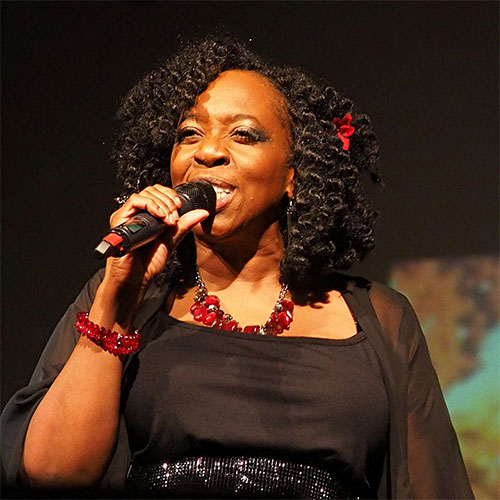 Layonne Holmes
vocals
VIEW BIO
Layonne grew up with a love of music, thanks to her Mom Delores Holmes' performing past and a family of musicians and artists. She began singing professionally with her Mom, both as back-up singer and recording vocalist, with her first assignment being a recording for Shore legends Danny Federici and Bill Chinnock. Since then there have been a number of sessions and performances with the likes of Bruce Springsteen, Jon Bon Jovi, Darlene Love, Phoebe Snow, Southside Johnny, Gary U.S. Bonds, and Ben E. King, as well as a host of Jersey musicians.
Layonne can also be found singing with her Motown band, Motor City Revue, and her jazz/soul group, The New Standard. In addition, she performs with several local bands and artists and volunteers with Holiday Express. www.layonne.com
Photo Credit: Gary Goveia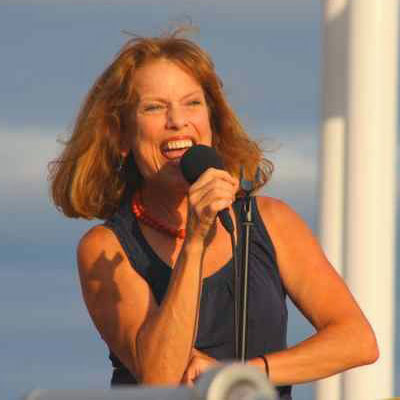 Maureen McCrink
vocals
VIEW BIO
Can you imagine a creature who counts Judy Garland, Carol Burnett, Mungo Jerry and Joni Mitchell as major influences? A little scary, sure, but give it a chance - it's Maureen!
Told at a formative stage that she needed to choose a style, this stubborn woman refused, and the rest is... wait - how about some background?
Reared in a tightly-packed crib of seven siblings in the sleepy Two River hamlet of Sunken City, this canary was introduced to the musical muse incarnate by school teachers Hebble and Polistina, and a young man named Davese. She soon discovered, upon flying the coop, that some of her thrillingest next creative moments would be in the company of new friends with names like Severini and Murphy, and magical nights at the Lock, Stock and Barrel.
Fast forward a few years... children's theater with Joe Russo... heading bands at benefit concerts at the Monmouth Arts Center (post-Carlton/pre-Basie!)... a trio called Sass... a trip to L.A. with Linda in a VW bug that turned into almost a decade of enchantment with the West coast, and a kiss planted on the cheek of Brian Wilson!
Never did she once imagine that back in Jersey awaited a new chapter that would pull from all the old experiences while creating a universe of shining new ones - she fell into the loving arms of Tim & the Shirleys and never looked back!
Some of Maureen's original music projects can be found at cdbaby.com.
Important Disclaimer - Some events have been omitted.
Photo Credit: Bo Pezzullo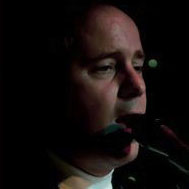 Mark Murphy
bass guitar
VIEW BIO
Mark Murphy started with banging the dashboard of the family Chevrolet along with the sound of WNEW (AM, of course)... music surfaced and was confirmed to be part of his DNA. Once the big brother left for college (and left his bass under the bed), Mark pulled it out and went to town, learning his four-stringed approach to playing along with everyone on vinyl from Wes Montgomery to JT.
It was only a short time before he joined his fellow Shirley, Maureen McCrink, and the Brothers Severini for the unique sound of GOODSHIP, starting his performing career off in good company. A brief stop in biz school at Boston College, then a short trolley ride down Beacon St. to the Berklee College of Music, where he re-ignited his music passion, putting Earthstar together and lighting-up the (Bruce-ravaged) Jersey Shore in '74. Subsequent stints with Guildersleeve, Tim McLoone's Atlantic Coast Band, and a myriad of other shore favorites (you know, Springsteen, Bon Jovi, Southside Johnny, Bob Bandiera) eventually pushed him back to his business degree at USC.
With music in his pocket, Los Angeles become a proving ground for his bass and vocal talents, rubbing performance elbows with the likes of Al Jarreau, Stevie Wonder, Severin (and his brother Jackson) Browne, Linda Ronstadt, Bonnie Raitt, Lauren Wood, the Nitty Gritty Dirt Band, Earth, Wind & Fire (with Debbie Pearl), William Katt... it was a buffet of experiences not to be forgotten. Now back home on the East Coast and comfortably nested with Tim and the Shirleys, it has been some kind of round trip. He will see you on the dance floor.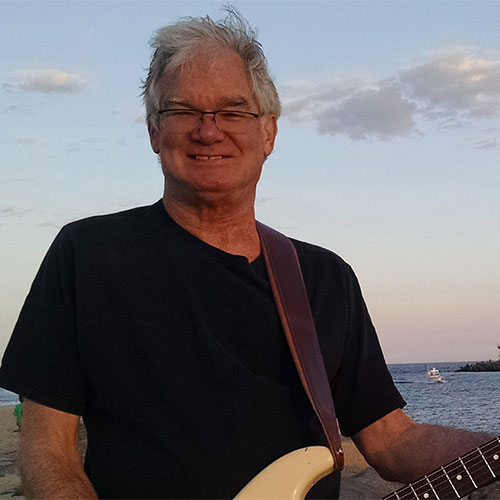 Roger Taylor
guitar, vocals